Thank You!
Thank You!
Thank you for attending...helping create a record-setting InfoAg conference. At over 1400 registrants, this was the largest InfoAg ever.
Thank you to our speakers and workshop leaders. Excellent program. Many, many positive comments. (We will be posting pdfs of slides this week.)
Thank you to our exhibitors. What an engaging trade show. The energy was terrific start to finish.
Thank you to our sponsors. Your support and participation make InfoAg possible.
Thank you to PrecisionAg Institute and IPNI for partnering for the premier networking event in precision agriculture.
Please be sure to give us your feedback on the conference through the
online survey
,
Featured Presentation
AgGateway's mission is to promote, enable and expand eBusiness in agriculture. This session will tell the story of how AgGateway's members have achieved this mission over the last eight years and how the organization is positioned for continued success. While AgGateway's membership and activities span across several industry segments, this session will highlight precision agriculture related activities.
July 30, 2014 03:00pm - AgGateway (Regency C)
July 31, 2014 09:00am - Repeat: AgGateway (Regency C)
Speaker: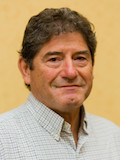 Topcon Precision Agriculture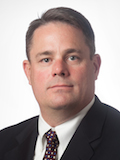 Featured Exhibitor

Twitter
Join Us for InfoAg 2014
InfoAg 2013 was a terrific success. Over 1100 participants shared in presentations on a wide range of topics on technology applications and data management and interpretation. As with previous InfoAg Conferences, the networking among participants was again a highlight of the experience. New relationships formed at InfoAg will lead to greater benefits and opportunities for those involved. Ideas exchanged in the hallways and the exhibit hall will form the basis for the new deliverables at the next conference. Those who took advantage of the Pre-Conference Tour on Monday picked up some additional first-hand knowledge and interactions.
We have had some excellent suggestions for speakers over the years. From hi-tech innovators giving us a glimpse of what is to come to producers putting all the gear and ideas to work in crop production, InfoAg is an event to stimulate the gray matter. Help shape the program for InfoAg 2014 by
suggesting a speaker or topic
.
Make it a precision ag summer! Make plans to attend the
12th International Conference on Precision Agriculture, July 20-23, 2014 at the Hyatt Regency Sacramento, California
. See the
program online and register
by June 20 at the early bird rate. There are just a few exhibit booths still available, if you would like to exhibit please contact
exhibits@ispag.org
.

The 12th International Conference on Precision Agriculture is the gathering place for the world's best and brightest researchers and agribusiness innovators. A look back at past programs is like looking at a who's who in precision ag today. Over 200 research presentations will cover the application of new technologies as well as the theoretical studies that introduce us to the technologies of the future. An A to Z track focuses on practical application of technologies and presentations by leading precision ag vendors. The conference boasts an international exhibit hall and plenty of opportunity to network with representatives from over 40 countries. It's the cheapest round the world tour of precision ag available in 2014.